At 3:00 p.m. on August 27, 2021, the "Reading, Enjoying, and Benefitting" public welfare project initiated by HMT Science and Technology Reading Club is officially launched in Shanghai, and has attracted high attention. Holding the goal of "adopting science and technologies to help children left behind and promoting rural revitalization through reading", Mr. Yuan Jinqing (Chairman), Mr. Zhang Chuquan (General Manager), Mr. Hu Shiyuan (Director), and Mr. Zheng Longyun (General Manager of Strategic Investment Department) of HMT attended the event and delivered speeches.
Other guests present include:
Mr. Fu Zhiwei, Chairman of Xuzhou Bokang Information Chemicals Co., Ltd

Zhang Huafang, former Director of Shanghai National Defense Science & Technology Industry Office
Ms. Wang Shengyi, Baite Public Welfare Foundation
Yunnan Chamber of Commerce in Shanghai
Ms. Wang Linlin, director of Dali Yunduo School
Mr. Gao Jingxing, General Manager of Shanghai Hefengzhan Education Technology Co., Ltd
Mr. Xiao Jun, Chairman of Yiersan Health Technology Management Co., Ltd
Mr. Zhu Jiajun, Chairman of Gaokun Capital
Mr. Shi Shaoping, Shanghai Cultural Development Foundation
Ms. Yong Rong, Chairman of Shanghai Babaixiu Park Labor Union, etc
(in no order)
——Reading and sharing is truly powerful and constantly inspires our patriotism.


HMT is a high-tech enterprise focusing on the research, development and production of automobile airbag and related materials. It adheres to the belief of "our work is to protect human life", and constantly emphasizes "quality, performance, and safety" as these are key to enterprise development.
Mr. Yuan Jinqing, chairman of HMT, has been actively leading the staff to organize and participate in reading sharing sessions with the theme of patriotism. Mr. Yuan Jinqing shared a book called Why China in the reading group. His speech brought home to the participants that we all need to work together towards a common goal, as employees of companies and citizens of countries. Only in this way can we do better and stronger.
Mr. Zhang Chuquan, general manager of HMT, pays much attention to the education of employees' children. So he arranged for his staff to read and study with children during school summer and winter vacations. This creates a good learning atmosphere for employees' children and encourages employees to give more care and support to their children. This approach is a positive response to the state's call for child care. Mr. Zhang is always grateful for all employees' contribution, and it is embodied in his caring towards employees. The launch of "Reading, Enjoying, Benefitting" also aims to spread this gratitude to more places and help more people in need.
Mr. Hu Shiyuan is the director of the charity project "Reading, Enjoying, Benefitting". On the day of the project's launch, he sincerely told the audience the original intention of establishing this public welfare project. His moving speech moved all the people present. According to Mr. Hu, HMT is a company that has the courage to shoulder social responsibilities. As employees of such an enterprise, we should show our patriotism in real life and do something useful to give back to the society. HMT is looking forward to making a contribution to the public good by spreading the power of reading and sharing. We will put public welfare into practice and contribute to social construction with our actions.

Mr. Zheng Longyun is the General Manager of the Strategic Investment department of HMT and the sharing guest of the reading club. This time he recommended a book for us called The Top of the Tide, written by Dr. Wu Jun. Mr. Zheng described how science and technology promoted the development of human civilization in simple and understandable language, and summarized the process of industrial revolution. According to Mr. Zheng, every technological revolution has two key points, information and energy. If enterprises or individuals can grasp these two key points, they can have an insight into the future technological development and industrial changes. He also said that the fourth industrial revolution was an opportunity for China. Both HMT and ourselves should take the initiative to seize this opportunity and seek development.
Our Common Mission is:
With the power of science and technology, every rural child can obtain a comprehensive and systematic scientific enlightenment education;
Build a scientific enlightenment platform for rural primary school students across the country;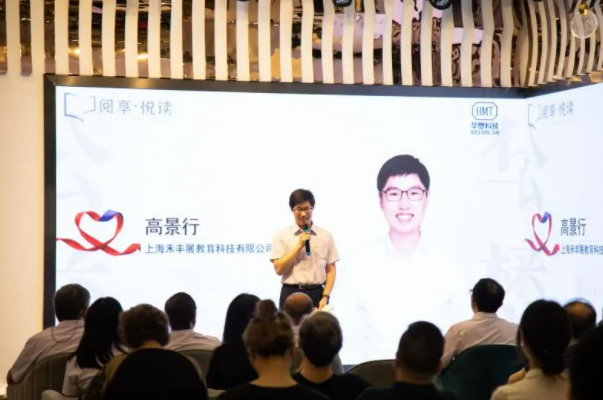 Our Vision is:
Help children in rural areas by broadening their horizons of science, igniting their enthusiasm for scientific exploration, passing on advanced scientific knowledge and methods to them, and improving their hands-on skills;
To cultivate them into lifelong learners and future social creators with scientific spirit and thinking, curiosity and thinking;
Through the combination of online and offline education, we can assist rural schools to make science education systematized in the growth of rural children.
We Are Acting:
On the road of rural student aid for decades, we have met many colleagues, public welfare lecturers, young volunteers. Whether by individuals or in groups, we worked together, empowered each other and devoted ourselves to it. We will continue to contribute in the overall improvement of the quality of primary education in rural areas and the all-round development of rural children with actions.


Carrying Forward the Undertakings of the Predecessor and Open-Up A New Road for Future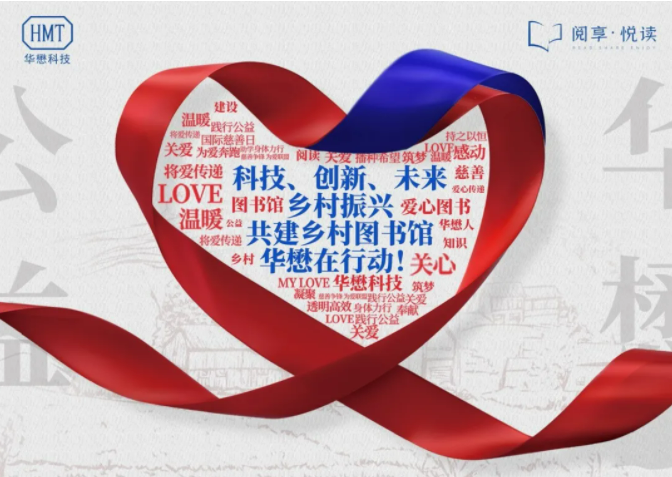 During the event, all guests spoke enthusiastically and actively shared. "Co-creation, empowerment and growth" has become a key concept. This is not only the mutual empowerment between caring people and public welfare institutions, but also the empowerment of all social forces to rural education and rural children. When it is strong enough, changes will happen.
Co-Creation,Empowerment,Growth

HMT Science & Technology Reading Club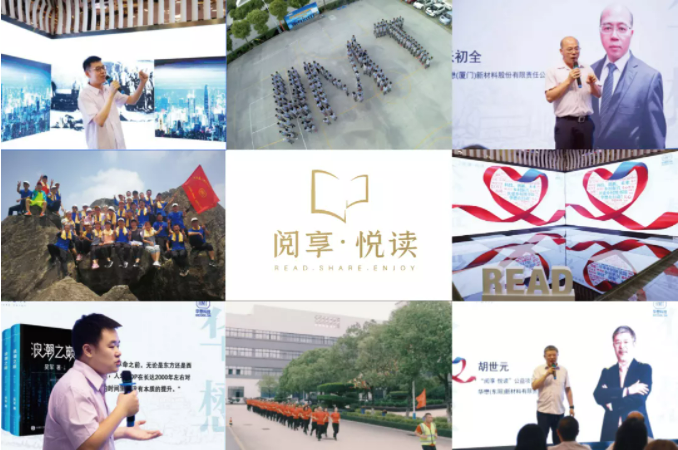 "Reading, enjoying and reading" shows the diversified trend of China's social public welfare. Reading, hiking, cycling, annual meeting, forum, concert, charity auction, voluntary services. There are a variety of participation methods that enable enterprises and employees to move beyond direct donation.
Common Mission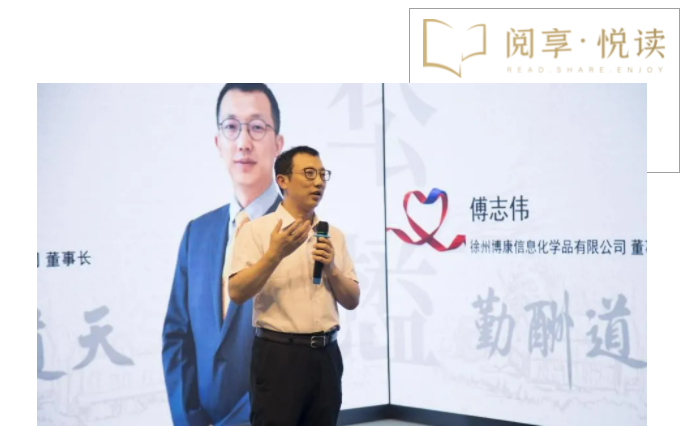 Mr. Fu Zhiwei is the Chairman of the Board of Directors of Xuzhou Bokang Information Chemicals Co., Ltd. Over the past ten years, He has been deeply engaged in the semiconductor photoresist industry and led Xuzhou Bokang to become the first high-end photoresist development and production company in China. Mr. Fu shared his life experience. He aspired to be a scientist when he was young. To this day, he has remained true to his original vision in science. He hopes that the activity "Reading, Enjoying, and Benefitting" will help more children in poor areas learn about the wider world through books and plant the seeds of dreams in their hearts.
Our vision

Mr. Gao Jingxing is the General Manager of Shanghai Hefengzhan Education Technology Co., Ltd. He is also the director of Gesi Library. As a participant of this public welfare activity, he introduced his company's public welfare activities, such as the function and concept of multimedia public library. Children in remote areas can receive better education by bringing high-quality education to the Internet, which is not available to them in the past. At the same time, the company regularly organizes volunteer teams to share advanced teaching ideas with local teachers in rural areas, so as to improve their teaching results. Mr. Gao said they are looking forward to their achievements in online education, using technology to help children in rural areas enrich their learning process, so that they can use the knowledge they have learned to change the future.
We're on the move
Director Zhang Huafang has devoted himself to public welfare for the past decades, insisting on "bringing hope to children in remote areas". He was born in Lincang City, Yunnan Province. Although he has lived and worked in the city area for many years, he has never forgotten the poverty in his hometown and always cares about the education of the children there. He not only supported the education of children from poor families himself, but also encouraged those around him to participate in public welfare activities with him. Director Zhang's love for the children kindled their hope and encouraged them to make progress. His insistence on public welfare moved everyone present.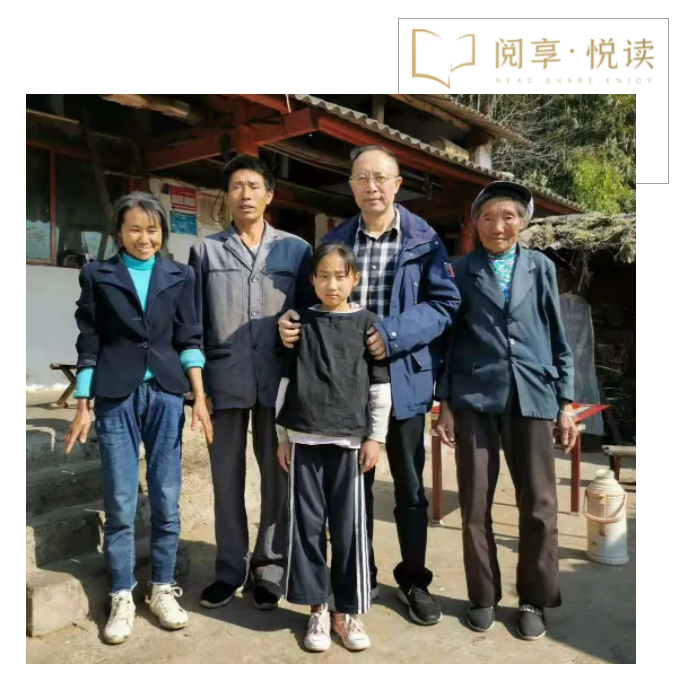 Sharing the Achievements of Human Civilization in the Name of Love

HMT has held many in-house book clubs in the past. In the reading meeting, participants had positive communication and created a good learning atmosphere. Reading can help us understand and continue the cultural tradition of a nation; learning can guide us to understand the current social development and situation; sharing can call us to imagine the future. The "Reading, Enjoying, and Benefitting" activity will draw on previous successful experiences and encourage all HMT employees, every child in need, and everyone in the community to read and share. We hope that the concept of "National Reading" can be deeply rooted in everyone's heart and reflected in everyone's daily life. Wishing each of us can become the best of ourselves.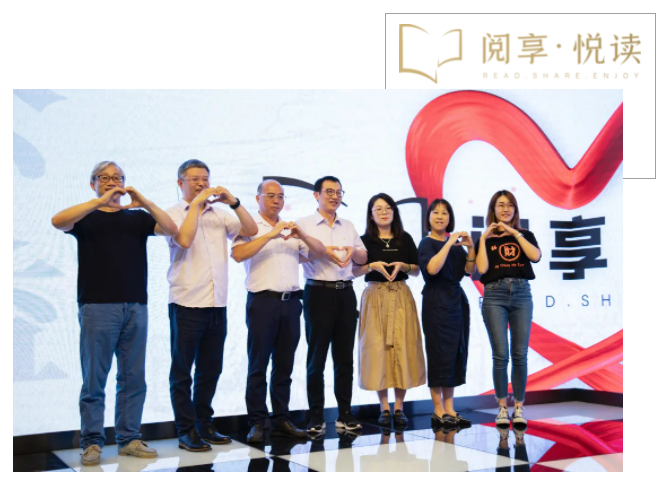 HMT has always insisted on making its own contribution to society and national development. As a national enterprise, HMT has an unshirkable responsibility to bring people a better life and achieve common prosperity through public welfare projects. HMT is committed to making every employee become the executor of social responsibility and inheritor of public welfare culture. We will continue to actively participate in public welfare, so that the power of public welfare can inspire and influence society and fill the world with love.